Maria Bamford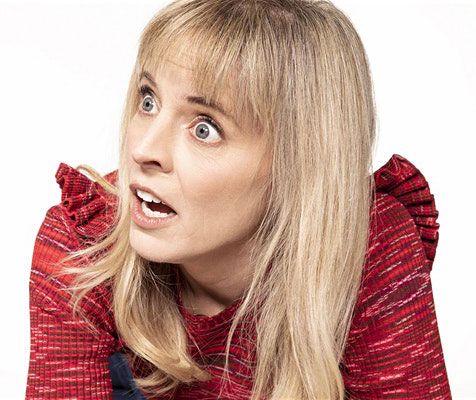 Maria Bamford starred in and executive produced the semi-autobiographical Netflix comedy series Lady Dynamite, created by Mitch Hurwitz (Arrested Development) and Pam Brady (South Park).
Maria is also the creator and star of Maria Bamford: the special special special and of the cult-hit web series The Maria Bamford Show. She was the first female comic to have two half-hour Comedy Central Presents specials and starred alongside Patton Oswalt, Zach Galifianakis and Brian Posehn in the Comedy Central series The Comedians of Comedy and Netflix's Comedians of Comedy: The Movie.
She has voiced characters on countless animation series including Big Mouth, Talking Tom and Friends, BoJack Horseman, Adventure Time, Bob's Burgers, Legend of Korra, Puss in Boots, CatDog and PBS's Emmy-winning series Word Girl.
Maria played DeBrie Bardeaux on the Netflix reboot of Arrested Development and also recurred on the ABC hit series Fresh off the Boat. She is the 2014 winner of the American Comedy Award for Best Club Comic.
Maria's late night appearances include Conan, The Tonight Show, The Late Show with Stephen Colbert and Late Night with Seth Meyers.
Clips